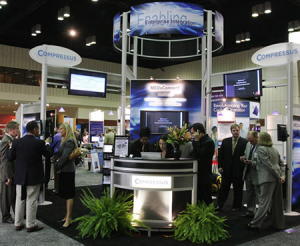 Compressus participates in tradeshows, conferences and other events where prospective clients and partners have an opportunity to meet Compressus team members and view product demonstrations. Please look for our booth at each of these events and keep an eye on the tickertape at the top of our homepage for more information.

Compressus recently exhibited at the HIMSS14 Annual Conference & Exhibition in Orlando, Florida. This very successful conference gave us a chance to show other exhibitors and attendees how world leaders in healthcare are benefitting from Compressus MEDxConnect V4.3!

The Radiological Society of North America (RSNA) seeks to provide radiologists and allied health scientists with educational programs and materials of the highest quality, and to constantly improve the content and value of these educational activities.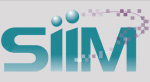 The Society for Computer Applications in Radiology (SCAR) – now the Society for Imaging Informatics in Medicine (SIIM) – is the longest-serving resource for imaging professionals (physicians, administrators, technologists, Imaging Informatics Professionals, engineers, scientists, physicists) interested in the current and future use of technologies for image and information interpretation and management.